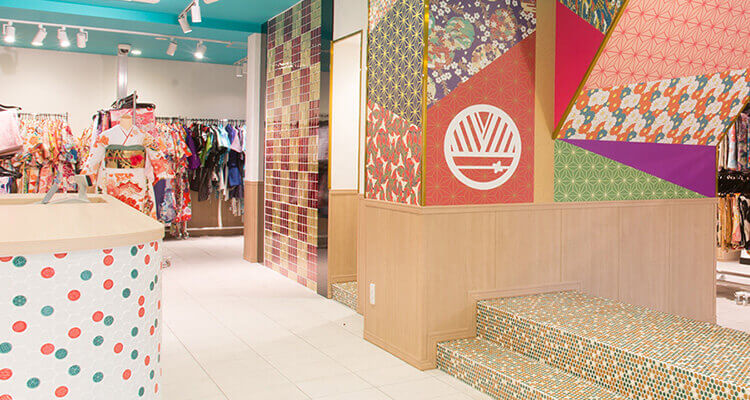 Choosing a
Return Method
5.Options
Fee: Free of Charge
●We also stow removed clothing and luggage (one carry case per person) free of charge.

●Please return rented items to the store you rented them from by 5:30 PM.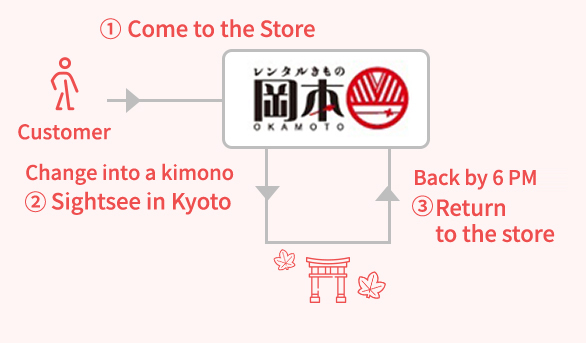 Return to another shop
Rental fee: 500Yen〜800Yen per person
-It is an option you can return kimono to a different shop than where you rented it

-Available only to customers who arrive at our store before 13:00 on the day.
Please arrive at the shop you would return between 17:00 and 18:30.

-If you wish to use this option please let us know on your arrival. Specify a shop to return.

-return within Higashiyama area 500Yen per person
Honten, Kiyomizudera-ten, Yasakajinja-ten, Gion-ten, Kiyomizu higashiyama-ten

-return to other stores than these 800Yen per person
Higasgiyama area, Fushimiinari area(Fushimiinari-ten), Kyoto station area(Kyoto station west-ten)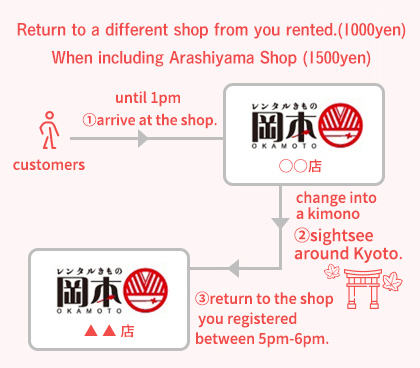 Next Day Returns
Fee:
1,000 yen

→ Free of charge
●Return to the store where you rented from next day by 5 pm.

●You will be asked to present ID card to apply for Next Day Return.

●As a temporary deposit 10,000yen (cash only) will be required which will be returned next day when you return the kimono.

●A late fee of 1100yen per day will be charged if kimono has been returned after the next day.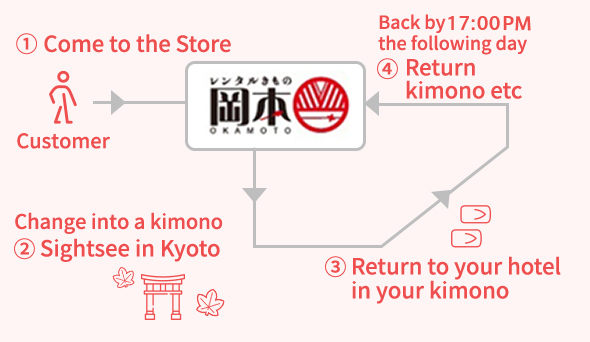 Hotel Returns
Fee: Starting at 1,000 yen (tax excluded)
●2,000 yen for one person (tax excluded)

●1,500 yen per person for groups of two (tax excluded)

●1,000 yen per person for groups of three or more (tax excluded)
●Limited to those staying within Kyoto City

●We will send your clothes and luggage (one carry case per person) to your hotel.

●Please return the kimono you rented to the front of the hotel by 9 AM the next morning.
*We may ask you to refrain from using this service during busy seasons.
*Service not available at some hotels.
*Service may be unavailable at hotels without front desks.
\See the sights without worrying about time/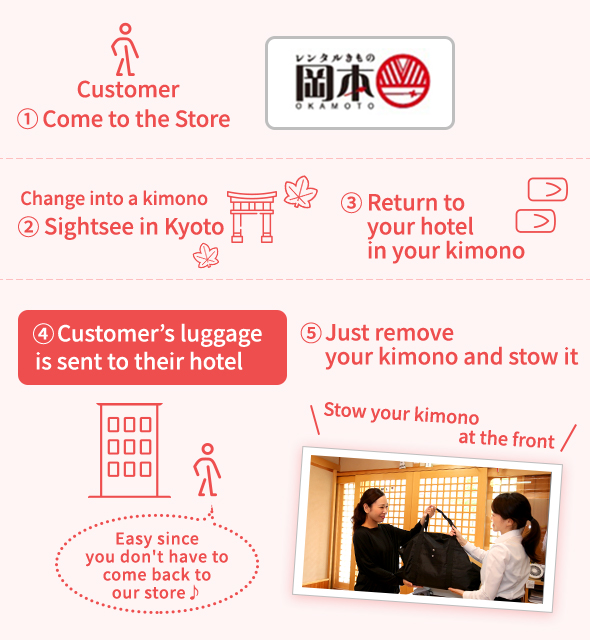 About Stowing Luggage
We stow your clothes, bags,
large suitcases and
carry cases
free

of charge!!

We stow anything other than valuables or fragile items free of charge. Enjoy the townscape of Kyoto at your own pace.
*One carry case per person