Children's Plan 4,980 yen
(tax excluded)
We have a range of sizes and patterns for boys and girls starting at 85 cm (0 years old).
* Children's Plan only rents yukatas from June to September.
Set Rental Details
Mix and Match Freely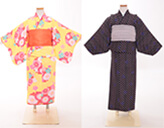 Kimonos
We have a range of kimono sizes and patterns.
Mix and Match Freely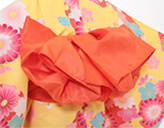 Obi Belt
Choose from a wide variety of colors.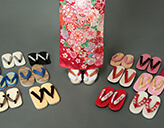 Sandals
With cushioning made in Japan, these sandals are easy to walk in.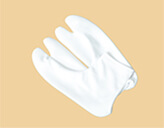 Socks
Receive a gift of Tabix socks.
*These are not after-bath tabi.
Mix and Match Freely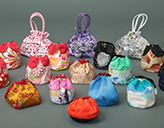 Bag
Choose a bag to match your kimono.
All accessories, including the undergarments need for dressing and a towel, are included,
letting you wear your kimono with ease.
Kimono Examples
*Photographs are just some of our examples. We have an even wider variety of kimonos at our shops.
Please stop by for a visit!!
Girls' Examples
Boys' Examples