The birthplace of rental
kimonos for tourists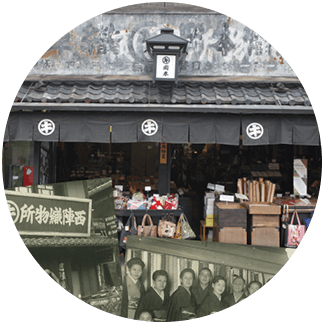 Right in the middle of Kyoto sightseeing, near Kiyomizu Temple and Yasaka Shrine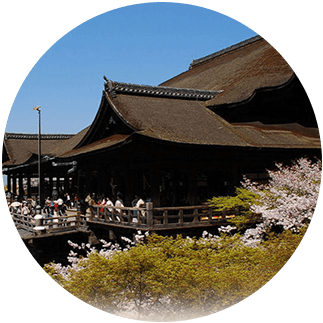 Biggest in Japan!
Seven large shops 1,670 m2
set in Japanese-style houses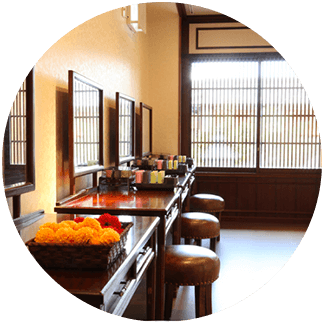 A total of 30,000 kimonos,
with 1,000 kimonos on stock at all times at each store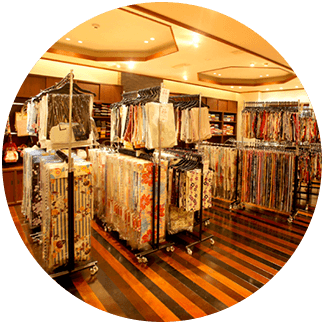 A proven track record, with
over 200,000 visitors each year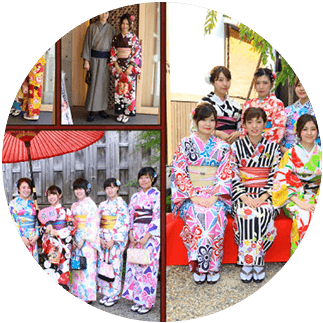 Full set-up by a professional
kimono dresser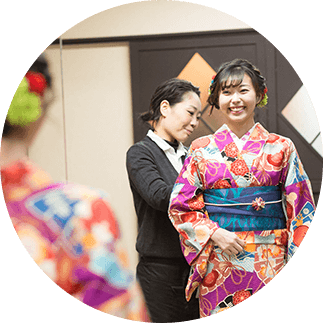 The History of Okamoto
At the base of Kiyomizu
Temple, an area of Kyoto
bustling with sightseeing,
is Okamoto, a rental
kimono specialty shop.
Kiyomizu Temple, famous for its Kiyomizu Stage, is located midway up Mount Otowa going up Kiyomizuzaka, a slope bustling with souvenir shops about 1 km from Higashi-Oji-Dori Street. Within just a few minutes walking distance from this famous temple is Rental Kimono Okamoto. The vicinity of the shop is one of the major sightseeing spots of Kyoto, connected to Sannenzaka Slope and Ninenzaka Slope.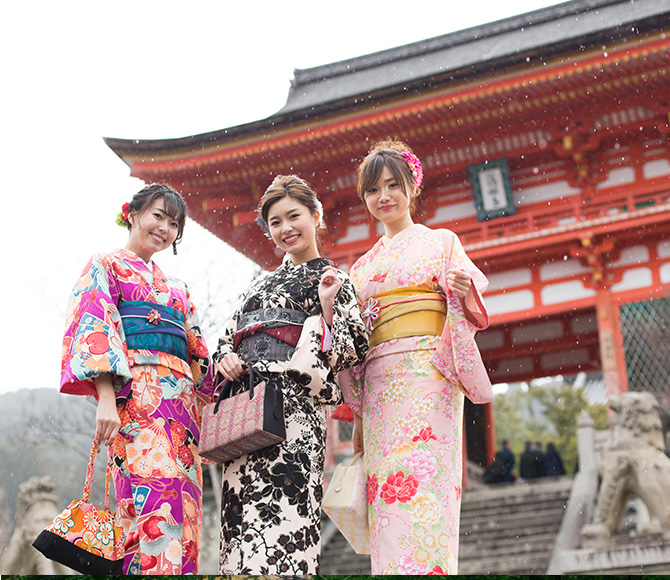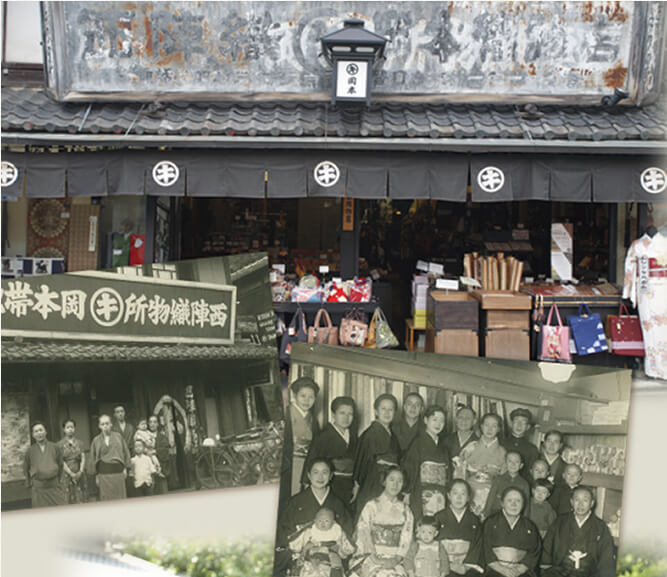 From Okamoto Textiles,
established 180 years ago
as the birthplace of rental
kimonos for sightseers,
to Rental Kimono Okamoto
This is the birthplace of rental kimonos for
sightseers. When our shop was first established, Kyoto was famous for its maiko, but we wondered, "What if people could go sightseeing in a kimono?", and thus began the industry of the rental kimono. Many customers began visiting our shop, spreading the culture of the rental kimono.
Rental Kimono Okamoto originated in 1830 from a shop called Okamoto Textiles. The current owner Kihachi Okamoto is the sixth-generation owner.
While keeping tradition, we have created original accessories matched to the modern age, and are currently loved by customers nationwide as a long-established shop.
We are known as the roots of sightseeing known to all that involves wearing a rental kimono and strolling around, not only in Kyoto but in tourist spots across the country. We have a wide range of items, from Nishijin weave obi belts to all kinds of accessories, as well as Tatsumura woven textiles made of ancient clothing fragments handed down from Shoso-in and Horyu-ji Temples.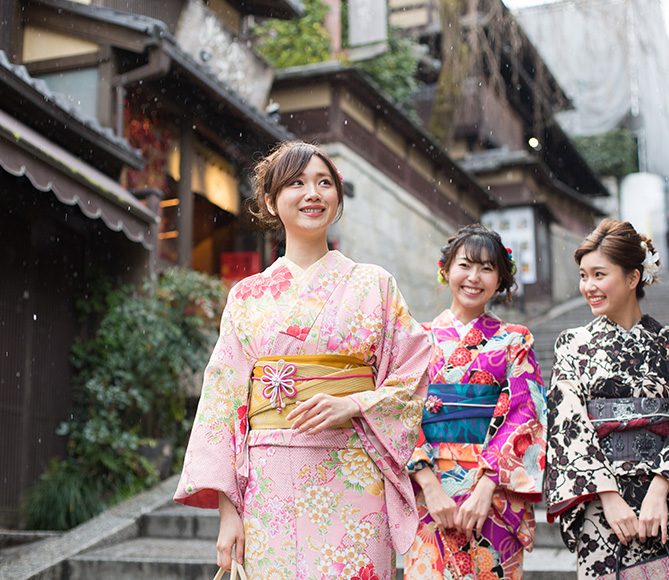 Features of Okamoto
Full kimono dressing and
hair styling by professionals, with
no cutting corners.
One of the reasons for our high customer satisfaction is our high level of technique. Wearing a kimono as you stroll through town draws attention. Among these, many clients have introduced this shop as one that won't leave you embarrassed, bringing us to where we are today. Unfortunately, there are many places that only let you wear the kimono in their shop. Much experience goes into in-shop dressing and hair styling, and only those who have passed this are involved in these techniques. Just having qualifications and licenses does not mean one is highly skilled. We believe that high levels of skill come from daily practice and polishing one's senses.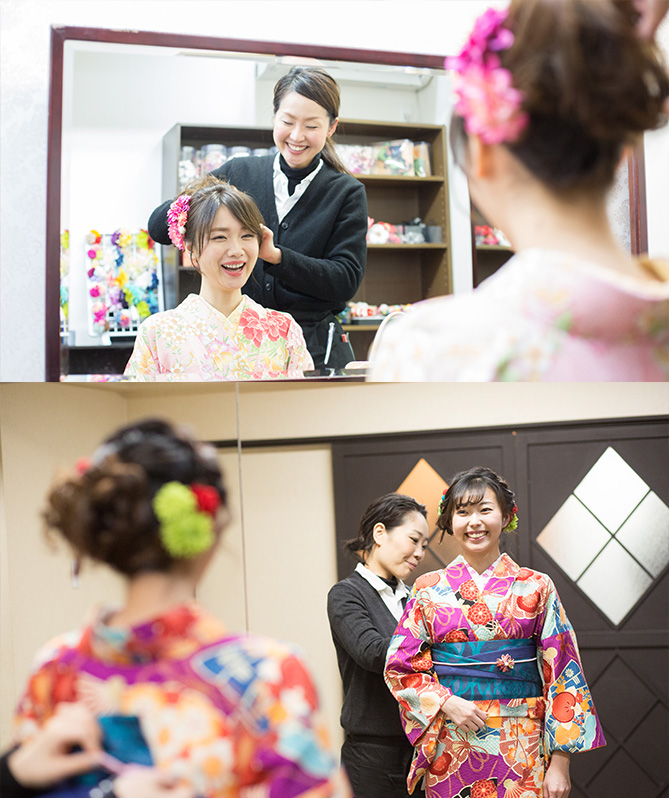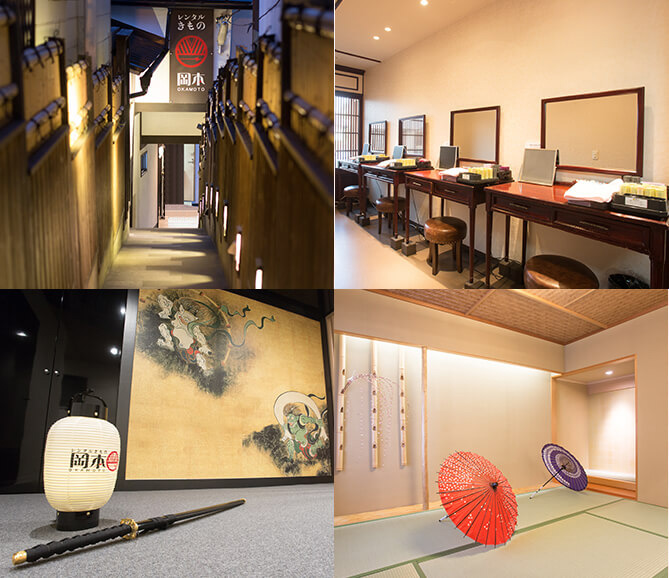 The shop is not located in the corner of some building, but rather takes up an entire old-fashioned Kyoto-style townhouse.
Feel the essence of Kyoto in the shop, its garden, and all around in a space more than 300 square meters. Rental Kimono Okamoto locations include our main shop, Kiyomizu-dera Shop, Yasakano-to-mae Shop, Gion Shop, Yasaka Jinja Shop, Kiyomizu Higashiyama Shop, and Gion Bettei, located in Higashiyama, Kyoto near Kodaiji Temple with a beautiful sprawling garden.
All shops located right in the middle of Kyoto sightseeing, dotted with World Heritage Sites.
We have built our shops in such a way that you can experience Kyoto the moment you step in.
We often hear people rejoice when they take photos in front of the seasonal flowers blossoming in the garden, saying "This is the most beautiful photo I've taken today." The location of our main shop right in front of Kiyomizu Temple often surprises first-time visitors. We are located conveniently along a tourist road just off the main street.
Located on Kodaiji Nene-no-Michi Road, our Gion Shop is in a large townhouse along a cobblestone street. The largest of Okamoto's shops, this venerable building has also been designated a cultural property. Yasakano-to-mae Shop is, as its name implies, right in front of Yasaka Tower.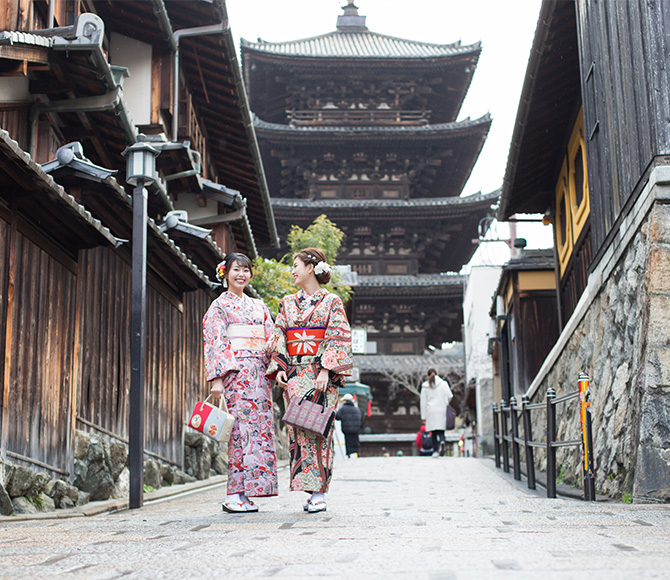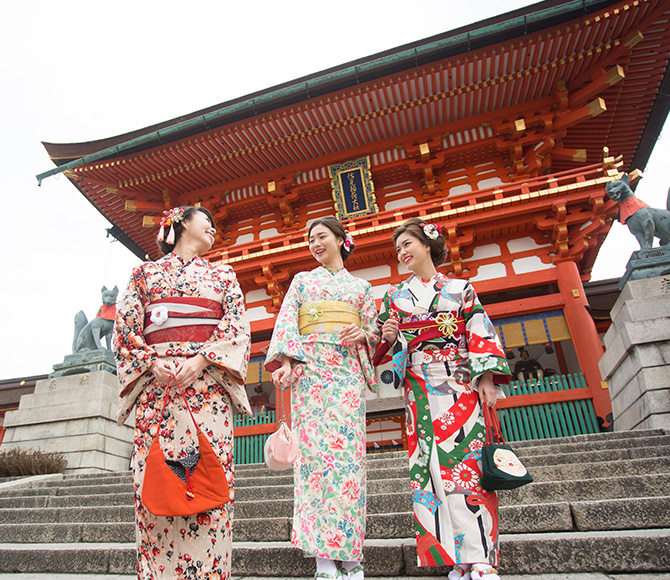 So close to the tower that you can see it looking up from the store, this store will make you feel as though you've travelled through time. Finally, our Yasaka Jinja Shop is located right next to Yasaka Shrine! Inside the shop, carefully selected wallpaper and lighting decorate the spacious interior with modern Japanese taste.
Every one of our shops is within walking distance from Kiyomizu Temple, making sightseeing in Higashiyama convenient. Since you'll be renting a kimono anyway, come visit one of our shops, with our sophisticated interiors and favorable locations.
A wide range of over
1,000 kimonos,
from retro to modern
Since our stores are so large, we are able to carry a dizzying array of kimonos.
We carry everything from brands such as Wafukan and Tsumori Chisato to our own original products. With kimonos that are cute, cool, classic, and more, not just young customers but people of all ages can enjoy our kimonos. One of the joys for customers is to coordinate their outfit themselves with our careful selection of obi belts, accessories, bags, and sandals. Kimono material also changes from unlined, silk gauze and more, depending on the season. In summer, don't just rent a yukata, but have fun in a kimono.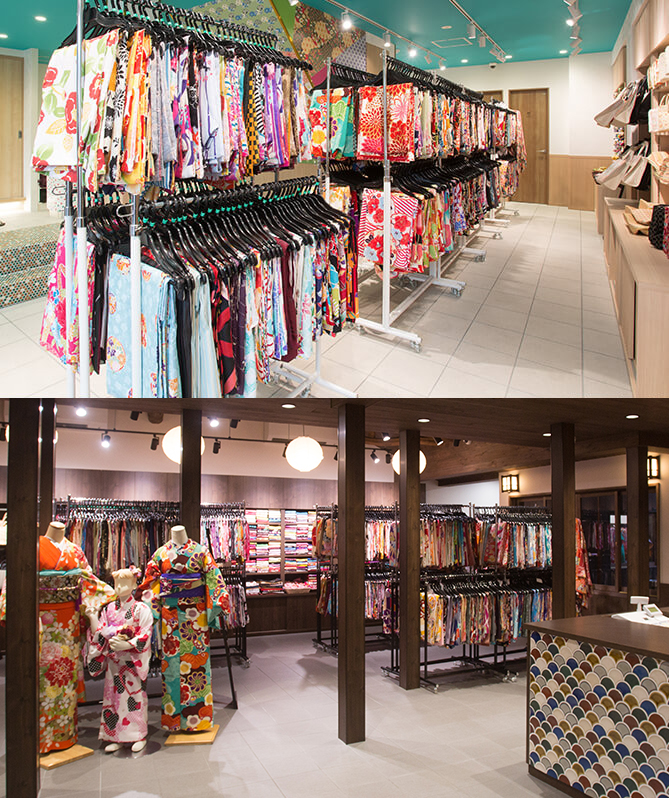 Okamoto's Concept
A feeling of Kyoto experienced in a Kyoto-style residence right in the center of sightseeing,
the joy of choosing from a wide range of items, sophisticated styling...
We are fastidious about everything in our desire to help you not just wear a kimono but make memories.
We are pleased to encounter over 200,000 people every year,
including customers visiting us during yearly visits to Kyoto,
customers who wish to propose in a kimono,
customers who wish to post a new profile picture on social media,
and customers who came to Kyoto because they want to wear a kimono.
Some people imagine that wearing a kimono would be troublesome and difficult,
but we hope to overturn this image by making it easy and fun.
We have come to be what we are today out of our desire to make kimonos more familiar,
despite there having been no concept of a rental kimono for walking around town.
It is precisely because there are now fewer opportunities to wear kimonos
that we would like to preserve this part of traditional Japanese culture.
We hope to convey the culture of Kyoto to our customers through the kimono.
Nothing would bring us more pleasure than if we can spark even a little interest in kimonos
among the many people who tell us they have never worn a kimono before.
We welcome you to come experience the joy of wearing a kimono in Kyoto.
Store Locations
All stores are right in the middle of the sightseeing area of Kyoto!
Great locations, all stores are within walking distance!
Click

or

for more details.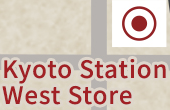 Hanamikoji-Dori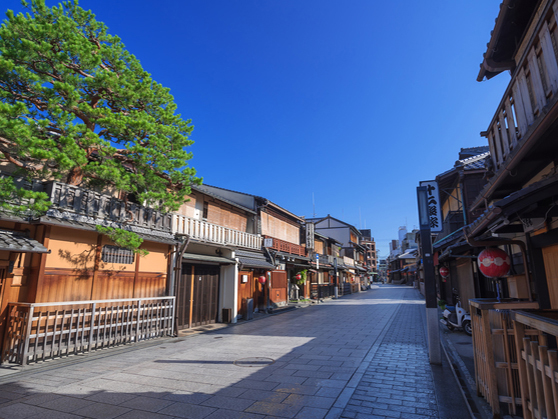 Yasaka Shrine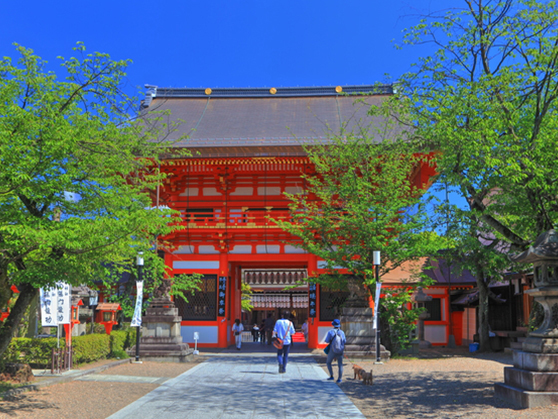 Kodaiji Temple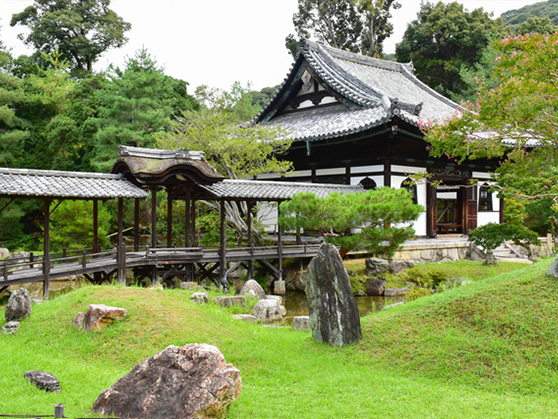 Yasaka Tower (Hokanji Temple)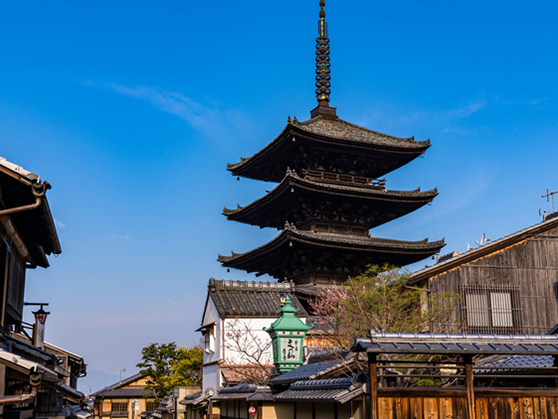 Jishu Shrine Kiyomizu Temple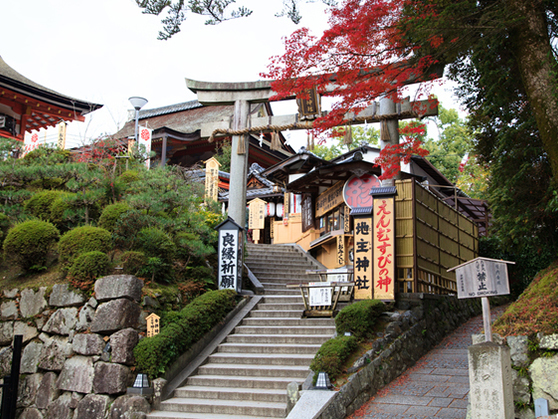 清水寺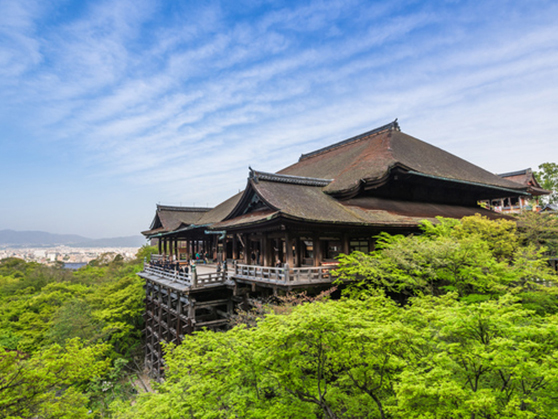 KYOTO AQUARIUM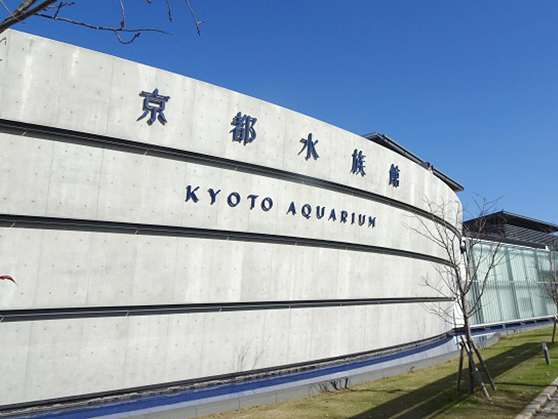 Greetings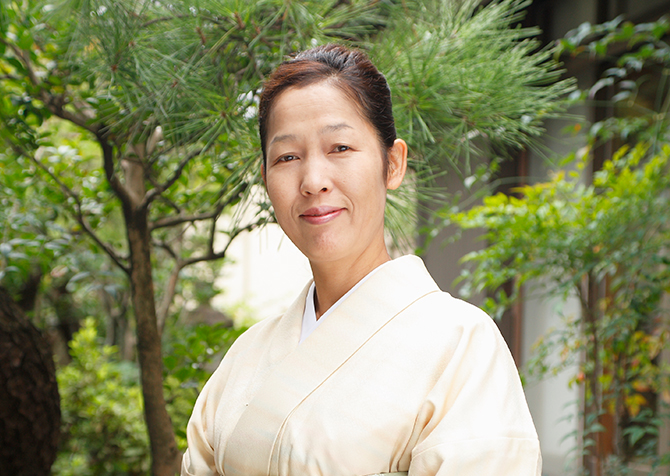 We started renting kimonos because we wanted to make it easier to wear a kimono and to make kimonos feel more familiar.
As the word "hands-free" implies, we have everything you need at our shops, making it quick and easy to put on a kimono, a word which tend to make people brace themselves. We have come to be what we are today out of our desire to make kimonos more familiar, despite there having been no concept of a rental kimono for walking around town. It is precisely because there are now fewer opportunities to wear kimonos that we would like to preserve this part of traditional Japanese culture. A kimono goes perfectly with the marvelous streets of Kyoto. Use this opportunity for experience the kimono up close for yourself.
Reiko Okamoto, President & CEO
Many people think kimonos would be tough or difficult to wear, but we want to overturn that image by making kimonos easier to experience.
It goes without saying that, if you're going to wear a kimono, you want to wear it right, and we make that dream easy to achieve.
We do everything in shop, from putting on your kimono to styling your hair, making it easy to be a kimono-clad beauty.
Natsuki Okamoto, Director