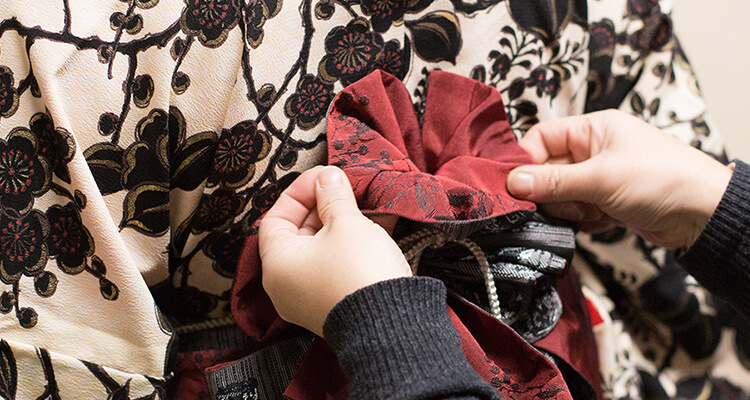 1.Telephone & Email Reservations
Please make a reservation on the telephone or using our reservation form.
If you wish to visit or have any questions, please feel free to contact us using the inquiry form.
2.Visiting Us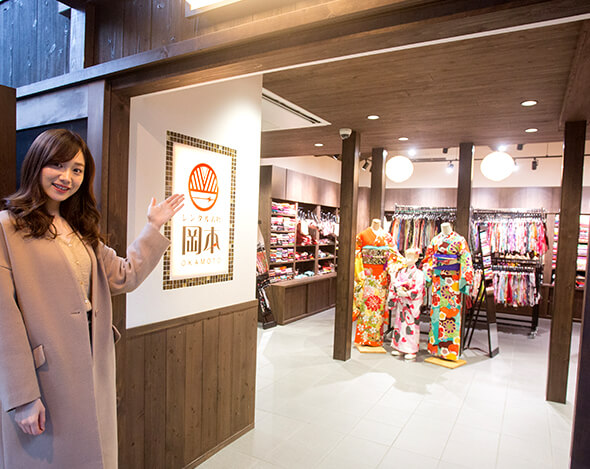 Please come to our shop on the day of your reservation. Please see Directions for how to get to each location. If you are going to be late due to traffic or other circumstances, please contact us.
3.Choosing a Kimono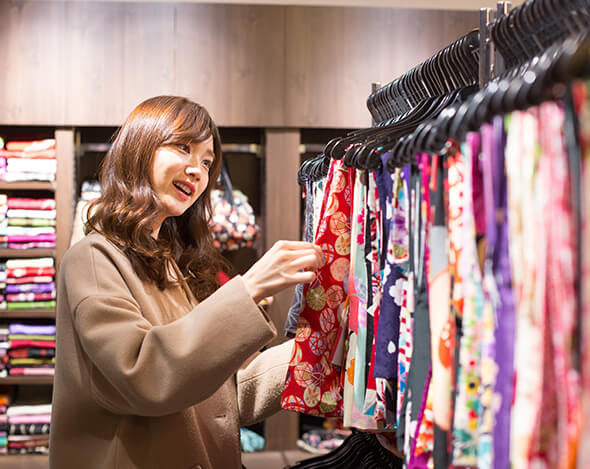 We carry over 1,000 kimonos. We have high-quality kimonos ranging from popular antique kimonos to standard Japanese designs. Our wealth of obi belts, accessories, and more lets you enjoy mixing and matching your own outfit.
4.Kimono Dressing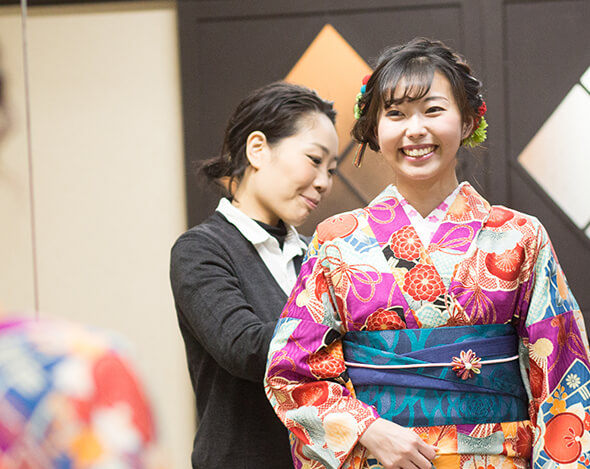 You'll be dressed by our professionals, who dress over 200,000 customers a year, meaning you won't have to worry about your kimono coming undone.
5.Options
●Hair Styling
Professional hairdresser is always on standby in our shops.
They provide full styling, including coloring. We also carry many hair accessories.

●Free Photography Service
Once you're all dressed up, you can ask nearby staff to take a photo of you with your camera or smartphone free of charge! Feel free to ask us!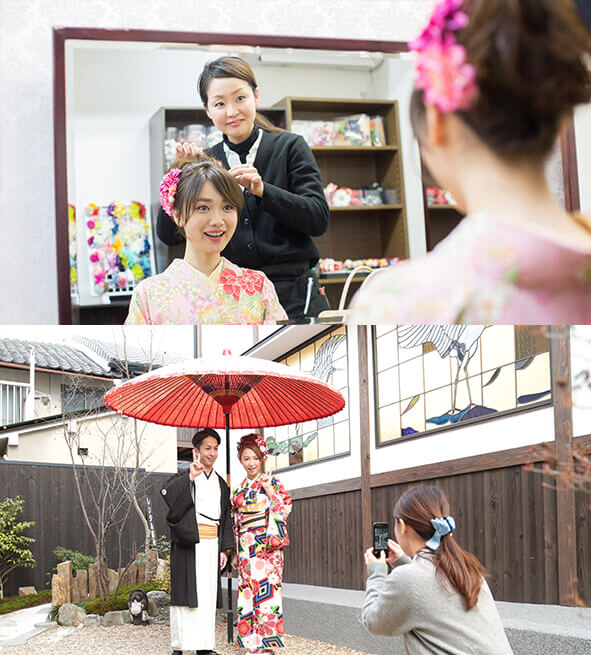 6.Completion -
Walk Through Town in A Kimono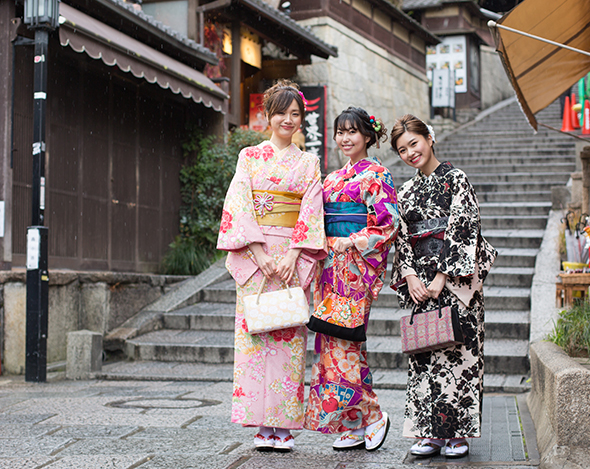 Finished in no time!
Walking distance to Kiyomizudera, Gion, Kodaiji Temple, Yasakajinja Shrine, Fushimiinari. Not very far from Arashiyama.
7.Kimono Returns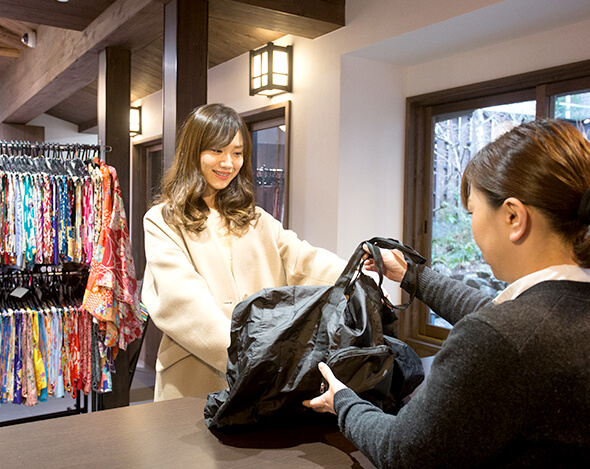 Come back to our shop by 6:30 PM, change back into your clothes, and return your kimono.