Men's Kimono Plan
3,980 yen
(tax excluded)
We carry a wide range of sizes from 155 cm to 190 cm! Choose from over 300 kimonos!
Choose freely from our obi belts and drawstring bags. Men can also see the sights of Kyoto in style in a kimono.
Set Rental Details
Mix and Match Freely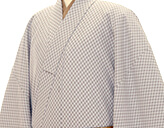 Kimono
Choose from over 300 kimonos.
Mix and Match Freely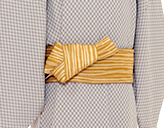 Obi Belt
Choose from designer items and a wide variety of colors.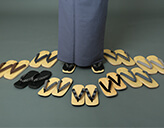 Sandals
With cushioning made in Japan, these sandals are easy to walk in.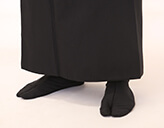 Socks
Receive a gift of new white socks.
*These are not after-bath tabi.
Mix and Match Freely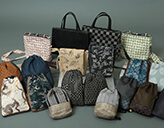 Drawstring Pouch
Choose a drawstring pouch to match your kimono.
* In winter, choose freely among our haori (Japanese-style coat) and scarves.
All accessories, including the undergarments need for dressing and a towel, are included,
letting you wear your kimono with ease.
Kimono Examples
* Photographs are just some of our examples. We have an even wider variety of kimonos at our shops.
Please stop by for a visit!!